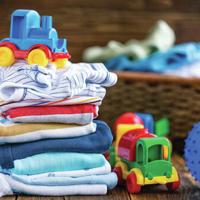 Recycle Children's Clothing at Carter's Store in Lincoln City May 5-8 | Community
From May 5-8, Carter's encourages parents to bring old clothes to recycle in-store in the Lincoln City area for its Closet Cleanout event. Those who bring clothes will receive 20% off a $25 in-store purchase at Carter's which can be used to purchase new clothes and accessories for their little ones. It's a great opportunity for parents in Lincoln City to visit their local Carter's store and refresh their kids' wardrobes the eco-friendly way.
An extension of Carter's KIDCYCLE™ program, allowing families to upcycle beloved clothes to create a positive impact on our environment, this new in-store KIDCYCLE™ opportunity will be available at 46 stores, including Lincoln-area stores. City.
Carter's understands that toddlers grow quickly and wants to ensure parents have a sustainable option for clothing that can no longer be passed down or given away. In 2021, the KIDCYCLE program received shipments totaling over 8,300 pounds of materials that would otherwise have gone to landfill.
This in-store KIDCYCLE program follows a new Carter's strategy – Raise the Future – rooted in Carter's goal to inspire generations to prepare for the future. Carter's and its family of brands are committed to a world where all families with young children – including future generations – can grow and thrive.