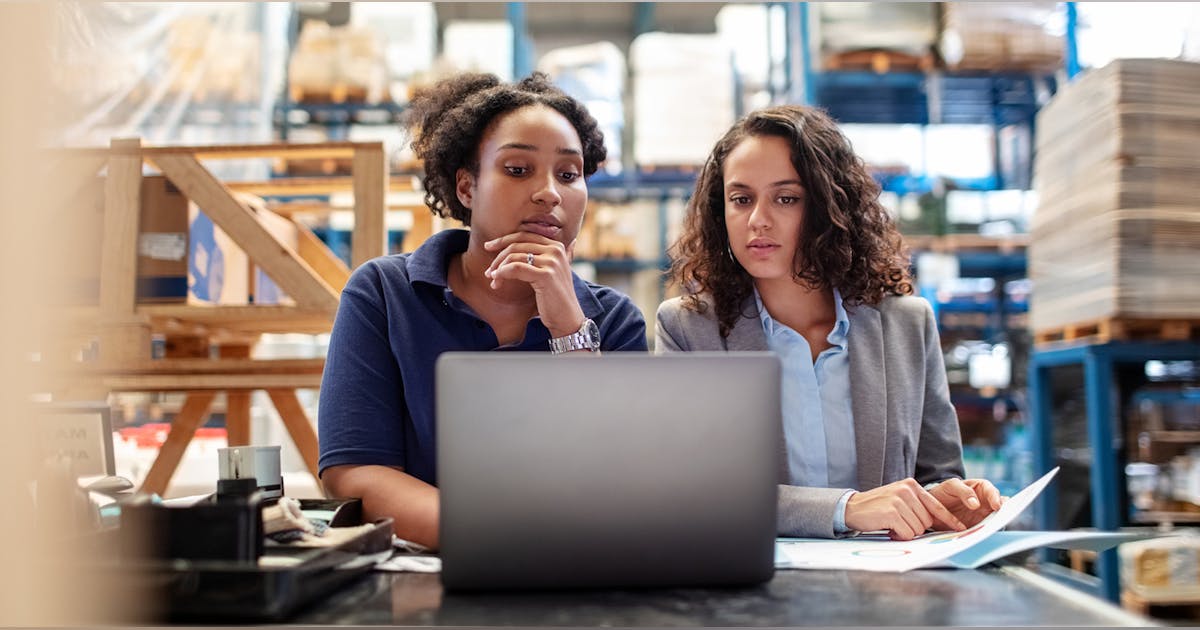 E-commerce capabilities will help reduce friction in the buying process
Manufacturing buyers have moved from legacy sales channels of personal sales networks and trade shows to conducting the vast majority of their research online before even speaking to a potential seller. Millennials or not, manufacturing buyers are looking for reliable partners who offer a hearty mix of offline and online capabilities for sourcing. In fact, by 2025, 80% of B2B sales transactions will occur through digital channels, according to Gartner's Future of Sales study.
Manufacturing buyers want to interact with suppliers through easy-to-use online ordering features, even with custom products. About 64% say they would switch providers if the company offered personalized real-time pricing. Some want to receive estimated freight quotes, information on wholesale discounts, MOQs, and customization opportunities, preferably any time of the day or night, and through multiple channels.
The solution is an e-commerce enabled website. But the dilemma for many small manufacturers is how to do it right; how to satisfy prospects who want to speak to an expert immediately before adding a part or product to a cart.
Common misconceptions that hold back e-commerce initiatives

The most obvious hurdle when starting an e-commerce initiative is internal understanding and buy-in, especially commitment to technology and willingness to change processes. Many manufacturers also struggle with these two areas:
Channel conflict
Price transparency
Channel conflict is real, especially for manufacturers who rely on distributors and resellers for sales and sales leads. Distributors can become an integral part of the business and add value with specialized expertise, geography, local knowledge and more. Creating an online sales channel, or any new sales channel, can therefore be difficult. Be transparent with your partners and seek their input. Clear pricing parameters are key, as are incentives for your partners to recommend your products and services. They have a natural incentive not to open up competition, so it's essential to focus on how e-commerce will help their business rather than cannibalize it. You can't let them stop you from moving your business forward.
Manufacturers have always been reluctant to provide transparent pricing, as this provides information to competitors. But at some point in the buying process, you disclose a price, likely based on a prospect's intent. Objections to price transparency can be a window into other issues in your business that could be barriers to growth.
With an e-commerce site, you can always qualify leads before displaying a price; perhaps through a simple self-service "quick estimate" tool available 24/7 to gather customer information in exchange for a rough quote. If your prices are out of range, you're weeding out uncommitted buyers. If it's within their range, you're opening the door to a highly qualified prospect.
Make shopping easier with access to product information and experts
One of the main benefits of having an e-commerce ready website is reducing friction for the customer in the buying process. People are going to have questions before they put a part or product in an e-commerce shopping cart, so facilitating the process starts with an expert-based approach to providing information and answering key questions. This is true whether you sell off-the-shelf products or custom products.
There are many ways to help educate prospects and customers to accelerate buying decisions, including:
Digital twins: A differentiating trend in shopper-friendly content is replacing conventional 3D CAD models with intelligent 4D data, which includes critical product information and attributes.
Key visuals and specs: 3D renders, video of a use case, datasheets, etc.
Anticipate questions: Leverage your sales reps and customer service to gather the most common questions and objections for key products, then create an FAQ or create a video that addresses those issues.
Handover to an expert: The first line of sales support is to ask more questions to determine the best path to a solution. You can do this through a chatbot or by having a customer service representative available to speak with someone directly, just like you would on the phone.
Think of your website as a virtual living room. How can you replicate the samples you show or the information you hand out to a visitor at a stand?
Marketing automation and digital tools make shopping more personal
One of the ironies of marketing technology is that digital tools actually help you become more personal in your approach, not impersonal. E-commerce sites, for example, track purchases, including part numbers and amounts, and suggest related products to consider.
A good CRM or marketing automation platform, such as Salesforce and Pardot, SharpSpring, or Hubspot, can help you grow and understand your online leads and buying behavior. This will help you determine when to engage with a prospect. Your salespeople and sales engineers can support verified e-commerce queries and manage qualified leads. The tools allow them to be more productive, such as responding to qualified leads instead of writing more cold-calling emails.
At the same time, when you make the buying process easier and more personal, you create a better overall experience. Although a chatbot may seem impersonal, if it gets you to your answer or the right source faster, you'll be happy with the experience. It's called conversational marketing for a reason – it often works.
Integrate sales reps into your digital sales channel
E-commerce capability is like any other new technology in your business – you need buy-in to change processes and behaviors to properly exploit its benefits. Every situation is different, but a checklist for ensuring success might look like this:
Make sellers responsible for their part of the digital channel. They should use the website as a sales tool, so give them greater ownership of the resources that will be available to prospects and include them in determining processes.
Make sure leads are directed to the correct salesperson. It sounds obvious, but many companies send leads to a large distribution list with no clear ownership, or to someone in marketing.
Use the website to place all orders. Make this the default intake form. Sales reps will want tools to make it easier for them, which ultimately makes it easier for customers to order self-service. If this is the most efficient process for taking an order, use it for all orders.
Incentivize sellers to encourage online sales. If your sellers aren't recognized for their sales through the website, why should they be the site's advocates? They should be recognized for the relationships and touchpoints that lead to these more efficient transactions. Invite your salespeople to make decisions that impact them.
An indirect benefit of e-commerce capability is that your sales reps can spend less time educating prospects and more time on higher value tasks such as building relationships with qualified prospects who have established sales intent. 'purchase.
Invest in digital marketing to drive leads to your e-commerce site
Building a website or e-commerce capability is not a one-time investment. For many manufacturers, it's similar to operations – you have to master Industry 3.0 before you can take advantage of Industry 4.0.
To be successful with e-commerce, you'll need digital fundamentals in place, such as:
Content to educate and inform prospects about your solutions
Distribution of your messaging to attract prospects and customers
Marketing technology to connect platforms and collect data
Analytics to gain actionable insights into purchase journey touchpoints
E-commerce capabilities will reduce friction and qualify leads
Customers demand less friction in the buying process – 87% of B2B buyers say they would pay more for a supplier with a better portal and e-commerce experience. This number has increased from 81% in 2020 to 74% in 2019. E-commerce capability is rapidly becoming a requirement in the manufacturing industry.
Experts at your local MEP center can help you add e-commerce capability to your website. Let us help you get started.
About the Author

Kim Lloyd, Director of Special Projects, FuzeHub
Kim has extensive experience helping clients in the IT, healthcare and manufacturing industries design and build from small websites to large scale portals. At FuzeHub, part of the national MEP network, she is responsible for several programs aimed at helping small and medium-sized manufacturers, including supply chain projects, and overseeing the technology that powers the FuzeHub B2B Connection portal.